Description
YOU'RE A DIVER UNDERNEATH
Land or sea, this compact dive computer is built for both of your worlds.
Support for multiple dive modes — ranging from technical to free dives.
GPS enabled to help mark surface entry and exit points.
Store up to 200 dives. Upload, share and review dives in the Garmin Dive app1.
Measure your performance, and track your stats above water.
Track your activities with more than 30 built-in sports apps and advanced training features.
Explore longer with up to 25 hours in dive mode, 21 days in smartwatch mode and 26 hours in GPS mode.
ENGINEERED FOR ENDURANCE
This rugged dive computer is water-rated to 100 meters, features a sapphire lens and is rated to MIL-STD-810.
DESIGNED TO BE DARING
With a high-contrast display and purpose-built design, this device is meant to wow you.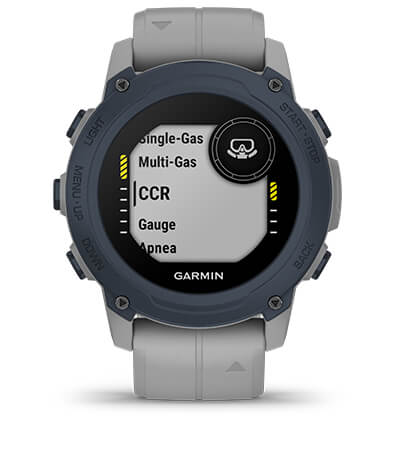 DIVE MODES
Get multiple dive modes for single and multiple gas dives (including nitrox and trimix), gauge, apnea, apnea hunt and closed-circuit rebreather.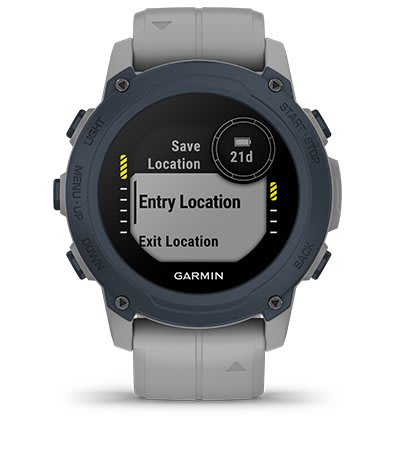 SURFACE MULTI-GNSS
Track your entry and exit points4 with advanced satellite connectivity.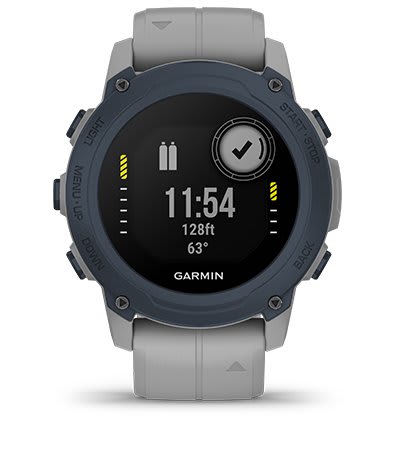 DIVE LOG
Store and review data for up to 200 dives — and share via the Garmin Dive app1.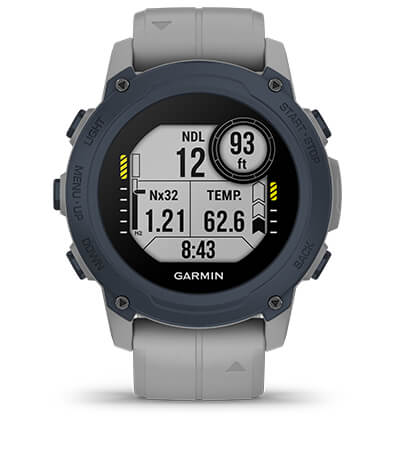 CUSTOMIZABLE DIVE MODES
Add additional screens for each dive mode that features the fields you want to see.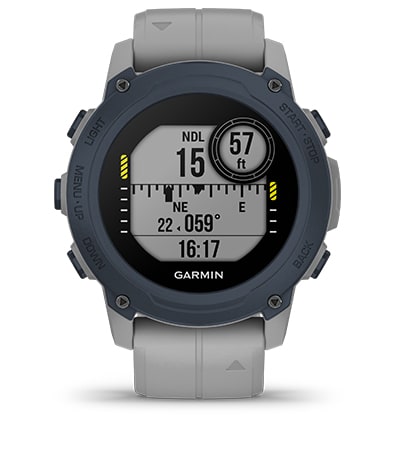 DIVE COMPASS
Easily navigate below the waterline with the built-in 3-axis compass.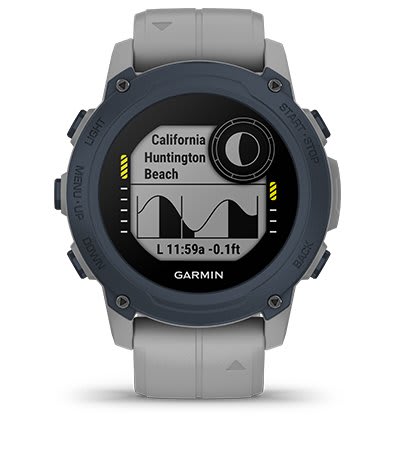 TIDE DATA
Stay up to date on ocean conditions so you can catch the perfect wave. Just pair the watch with your compatible smartphone.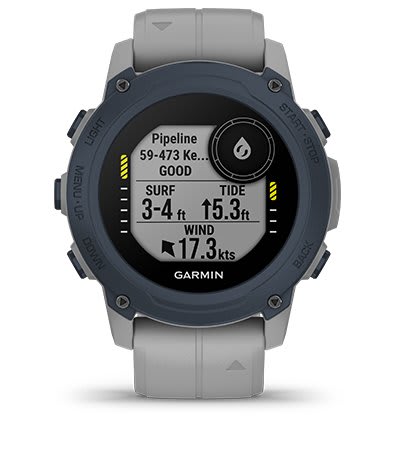 SURFLINE®
See conditions — such as tide, wave height, wind and surf rating — for each of the five nearest surf spots, when paired with the Garmin Connect app on your compatible smartphone.